Viewing Earth as a planet, we would be surprised how Earth has maintained its habitable environment, whereas Mars and Venus are uninhabitable. There is evidence showing that both Mars and Venus could have oceans in their early past. If so, Venus had experienced runaway greenhouse gas, and Mars had gone runaway freezing. Therefore, studying planetary climates and their habitability benefit our understanding Earth climate evolution.
Searching for Earth-like planets and extraterrestrial life has long been a great dream of Human Beings since the civilization. Our research in planetary climates and habitability includes planets of both the solar system and extra-solar planets. We extend our knowledge of Earth climate to studying planetary climate. We have done systematic simulations of planetary climates. These results provide the theoretical base for searching for habitable exoplanets.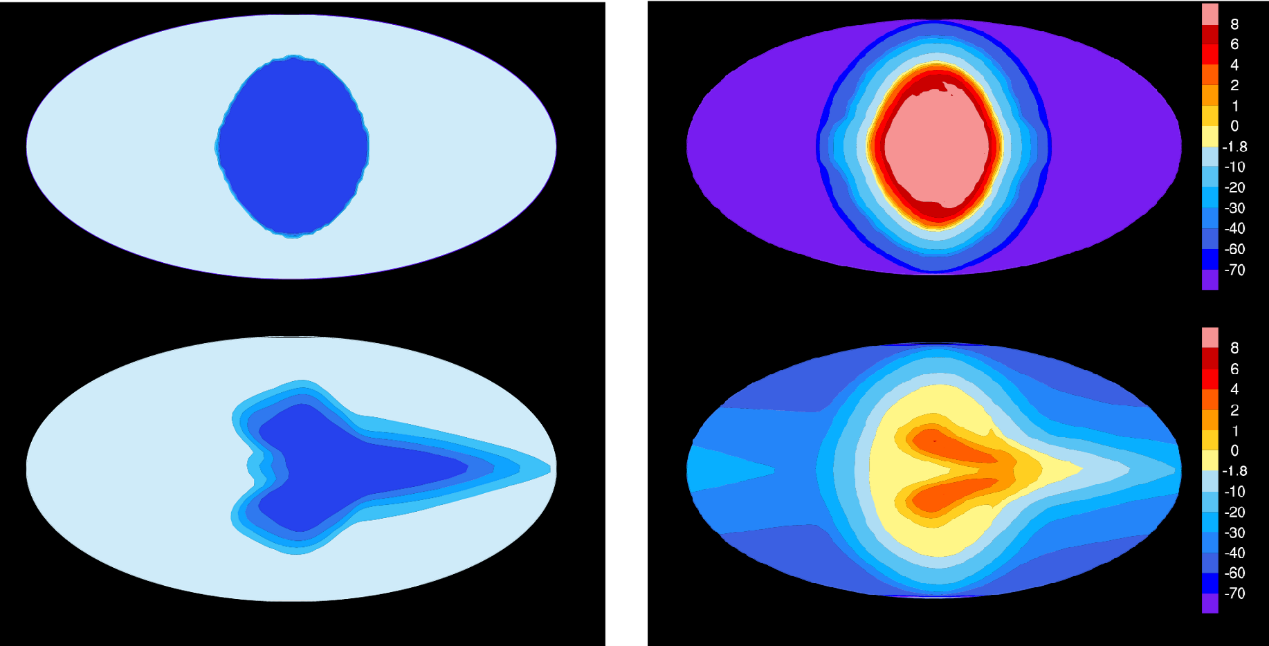 The blue colors in the left panels show open oceans of tidal-locking exoplanets, and white color shows sea ice coverage. The right panels show global surface temperature distributions, unit: °C. The upper panels are from simulations of slab ocean (no ocean motions), and the bottom panels are from simulations of dynamic ocean.